Learning and Life Enhancement
Every child is born to learn - we bring out the innate potential to boost educational achievements.
We believe that every person has the potential to perform better, achieve more and enjoy life to the full. Sometimes we need some extra support to develop further and improve our daily life. At SAS we dedicate ourselves to researching, developing and implementing new innovative methods that unlock the innate potential in every person. With the help of what a person CAN do we tackle areas that need further development in order to improve daily life.
The SAS programmes are used by individuals, families and schools throughout the world and are offered to private clients at Centres in England, Australia and Turkey. We help children and adults of all abilities improve attention, social & communication skills, emotional & behavioural maturity and educational & career achievement.
Quick Links:
Self-Esteem and Confidence
Self-esteem is a person's evaluation of his or her own worth and involves both beliefs and emotions. It can apply to a particular element in life, such as a specific ability or skill, or to the whole person. Self-esteem can come from internal sources, such as self-sufficiency, self-responsibility and the knowledge that one can deal with difficulties in life, but for some it can also be dependent on external validation by other people. A high level of self-esteem does not necessarily translate in better educational performance, stronger relationships, or success in life. Unconditional self- and other-acceptance will provide a stronger foundation for lasting happiness and success in life.
Self acceptance is being loving and happy with who you are now. It's an agreement with yourself to appreciate, validate, accept and support who you are at this moment. Self acceptance leads to new possibilities that open up as soon as we let go of our struggle against how we and our environment really are. Self-acceptance is the first step towards change.
Confidence involves beliefs and emotions about a specific ability and future performance. Confident social interactions are based on assertive behaviour. People can be classified as having one of three main modes of communicating with others:
Passive communicators do not defend their own personal boundaries and allow aggressive people to manipulate them through fear. Typically they will not risk trying to influence others.
Aggressive communicators do not respect the personal boundaries of others and are liable to harm others while trying to influence them.
Assertive communicators are able to express their own wishes or discuss issues with others, while respecting the personal boundaries of others. They are able to defend themselves against aggressive people.

Assertiveness is a communication style and strategy that can be learned and that can transform educational, work and social success in life. SAS provides individual coaching sessions that can help in these areas.

Strong Willed Behaviour and Perfectionism
Do you recognise these symptoms:
having an abundance of energy and find it difficult to fall asleep ?
tending to be a perfectionist or idealist ?
having a fear of failure ?
feeling guilty for not achieving enough ?
refusing to complete simple tasks ?
lacking social skills with children of own age ?
having a low self-esteem and self-worth ?

Being both strong willed and a perfectionist can lead to unwanted behaviours or emotional and social difficulties. In many cases it co-exists with a high IQ or specific giftedness. This can be a mixed blessing as there is often an asynchronous development in areas such as physical, cognitive, emotional and social maturity. This can lead to a number of difficulties which can hold a person back from developing to their full potential.
In many cases the intellect has developed faster than the physical, emotional or social skills. High cognitive abilities, the constant need for intellectual stimulation and often high levels of energy can be very demanding. They require the right mix of sensory and cognitive stimulation and often need to be stimulated in other areas in order to achieve a more balanced development.
Some people find it difficult to cope with their advanced ability to take in information and at times suffer from 'information overload' and stress. Others can only relate to adults and have difficulties socialising in school. Some may find it difficult to cope emotionally with the information flow they receive. SAS has extensive experience in dealing with children and adults that can be classified as SWIPSO, a SAS developed description: Strong Willed, Intelligent, Perfectionist, with Sensory Overload.

Study and Exam Skills
It is not just what we learn, but how we learn and how we put our understanding and knowledge into practise during exams that counts for success at school.
Preparation for study is as important as the study time itself and time and effort invested into this preparatory phase will reap rich rewards afterwards. Creating the right study environment and setting clear goals before starting a study year will help to improve motivation and study focus. Using good organisation and time-management skills will save time and improve results.
Attention and concentration are key to learning better and SAS provides a number of programmes to reduce fidgetiness, distractions and mental fogginess.
Once these preparatory steps have been taken it will help the student to learn to read faster, understand and remember better, and improve writing and note taking skills.
Most educational systems measure learning achievement by exams and a separate set of skills are required to ensure that the knowledge and understanding obtained during study translates into good exam results. Overcoming exam nerves, feeling more confident, having fast and easy recall of information and completing tests accurately and on time can all be achieved with prior planning and a better understanding the exam process.
SAS offers individual study coaching sessions for students of all ages.

Parenting Support
We all want to do the very best for our children. We want them to be happy, develop well, succeed at school and in life, and have good relationships. But unlike most things we buy, they don't come with an instruction manual. Nor have we been taught in school how to bring up children. We don't need to pass an exam or get official permission to have children. At best we have family and friends that advise us, but sometimes that can feel like interference or criticism.
Understanding our role as a parent is equally important as understanding the world from our child's point of view. Dealing effectively with feelings, anger, tantrums, unacceptable behaviour and sibling rivalry all form part of the mix. We can learn to bring out positive feelings, help our children solve problems themselves, set boundaries and grant freedom and simply enjoy our children more.
If you want to take charge of your family life and improve the relationship with your children, then help is now at hand. The SAS Parenting and Communication Skills Course will give you skills that are equally useful for parents and teachers interacting with children as they are for adults communicating to other adults in a private, social or professional environment. Additionally, we also offer individual coaching and psychotherapy for parents and teenagers.

Life and Career Coaching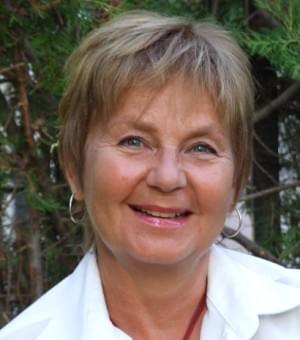 Kaska Gozdek-Michaëlis - author, lecturer, psychotherapist
Kaśka Gozdek-Michaëlis is an inter-faith, cross-cultural lecturer, writer, psychotherapist and life-coach with over 30 years experience. She gained a Master Degree in Oriental Studies at the prestigious University of Warsaw, Poland. Her passion has always been education in the widest sense of the word and she is a life-long student and seeker of knowledge and truth herself.
For many years Kaśka Michaëlis has lectured and given workshops at colleges and universities in the U.K. on subjects ranging from counselling and communication skills to accelerated learning techniques, assertiveness training and courses for women returners. She also has facilitated parenting and parents-to-be courses for both parents and educational professionals.
Kaśka Michaëlis is the author of two books in Polish, 'Develop your genius mind' and 'Super-possibilities of your mind' in which she presents a picture of a new style of education that encourages the learner to understand his or her own thought processes and emotional make up. This leads to greater control over the mind, body and spirit and allows the student to be much more effective and a happier person.
Kaśka Michaëlis offers her counselling, psychotherapy and coaching services to clients in either English or Polish.
Kaśka Michaëlis is an accredited and insured full member of the National Association of Counsellors, Hypnotherapists and Psychotherapists (NACHP), the only registered charity in the U.K. that represents the interests of the general public and all three professions of clinical psychotherapy.
Coaching, counselling, psychotherapy or hypnotherapy are all effective ways to tackle relationship issues, emotional upsets, stress, depression, fear, traumas or other issues that stand in the way of leading a happy and fulfilling life.
At most SAS Centres we offer individual and confidential sessions that can rapidly improve your life and give you a new direction in your personal and career life.
Question: What is Life Coaching?
Answer: The life coach helps clients to indentify what they want to achieve in their personal, professional or public life. The coach then supports the client to achieve the identified goals, keeping the client focussed and on track whilst assisting in overcoming any possible challenges and obstacles.
Question: What is Counselling?
Answer: Counselling aims to help people to help themselves by establishing a better understanding of the area of concern through a process of listening, discussion and questioning.
Question: What is Psychotherapy?
Answer: Through psychotherapy people overcome unwanted emotions or behaviour. Psychotherapy often centres around specific issues and is aimed at re-establishing a resourceful state of mind.
Question: What is Hypnotherapy?
Answer: Hypnotherapy is a skilled communication aimed at directing a person's imagination in a way that helps elicit changes in some perceptions, sensations, feelings, thoughts and behaviours.
In a typical hypnotherapy session the hypnotherapist and client will discuss the intended alterations or therapeutic goals desired. The hypnotherapist will ask questions about previous medical history, general health and lifestyle to decide on the best approach for the individual. The person mostly only experiences the new required state of mind, often without having to recall or re-experience the unwanted emotions. Clinical hypnosis has little in common with 'Stage Hypnosis' as the person can be aware of all that goes on and has control over the required change.
Hypnotherapy may be found to be helpful for those seeking relief from a range of problems and is used alongside a person's own willpower and motivation to seek a desired goal. It is often used to help relieve anxiety, aid sleeping, address attitudes to weight, and help clients achieve behavioural change. It may also help with minor skin conditions that are exacerbated by stress and confidence issues, and may also be used to enhance performance in areas such as sport and public speaking.
Question: What are Communication Skills?
Answer: For issues which involve more than one person, the way people interact with each other can contain both the source of discontent as well as the start of a new understanding. Recognising and changing previously un-noticed patterns of communication can lead to a positive change in relationships.
Question: What typical issues do you resolve?
Answer: People come to us for a wide variety of reasons – to resolve issues around personal relationships, anxiety, confidence, study, alcohol, traumas, phobias, depression, stress or just to gain new insight and more choice in the way they think or behave.
Question: What kind of people come for consultation?
Answer: We see people from all walks of life, sometimes with immediate needs; often with less urgent needs, but with the wish to improve their life.
Question: What happens at a consultation?
Answer: We hold our consultations in the comfort of a private office. People are given every opportunity to express their wishes and choose the way they wish to proceed.
Question: How many consultations do people need?
Answer: We aim for rapid and lasting results. Many issues can be resolved in a small number of sessions.
Question: How long do the results last?
Answer: Our goal is to look behind the symptoms and address the real issues at stake. The results are therefore permanent and lasting.
Question: What about confidentiality?
Answer: We strictly adhere to the professional ethics standards of the U.K. based National Association of Counsellors, Hypnotherapists and Psychotherapists (NACHP) which guarantees full confidentiality.
Question: Can anything go wrong?
Answer: We use a person-centred approach and work in a non-directive way, allowing the person to choose only what is best for him or her.
Question: Should I see my doctor first?
Answer: You do not need a referral from your doctor. If you are under treatment discuss it at your first consultation.
Question: What is my next step?
Answer: Book an initial consultation with no obligation to proceed. The consultation is just a telephone call away!

In addition to standard issues such as relationships, depression, anxiety, we also specialise in educational coaching and counselling that activate learning potential and bring long lasting improvements to educational performance. We help students, pupils and adults alike with:
turning lack of motivation into passion for learning;
building confidence in weakness areas;
removing blocks to learning that slow education down;
getting rid of exam nerves and learning how to pass tests;
achieving educational and life goals;
strengthening self-acceptance and the ability to see a brighter future;
smart study skills: how to take notes, how to remember better, how to write and read faster;
turning " I can't " into " I can and I will ".